L♻️VE LIFE Eco-friendly Capsule Collection

Important topics for us are paying attention to the environment, which must be preserved and protected, and ensuring that fashion contributes to an increasingly sustainable future. This is why we created LOVE LIFE, a line of products in GRS (Global Recycled Standard) certified eco-sustainable fabrics, produced with two different recycling methods: from marine plastic and from regenerated raw materials.
The fabrics produced with these yarns have high quality standards and a long life cycle in order to reduce consumption and waste. We respond to the fast-fashion trends to which the retail of the last decade has accustomed us with a slow fashion, consisting of small productions made in a tailoring workshop where quality, attention to detail, and ethical production are essential.
Furthermore, we often make bracelets or scrunchies from the remaining fabric from the manufacturing of our products to avoid producing further textile waste.
And we don't stop there: we are always looking for new innovations, techniques and materials that can help us reduce our impact on the environment by raising the quality of our products without compromising.
LOVE LIFE Capsule Collection
LOVE LIFE eco-friendly capsule yarn - Recycling initiatives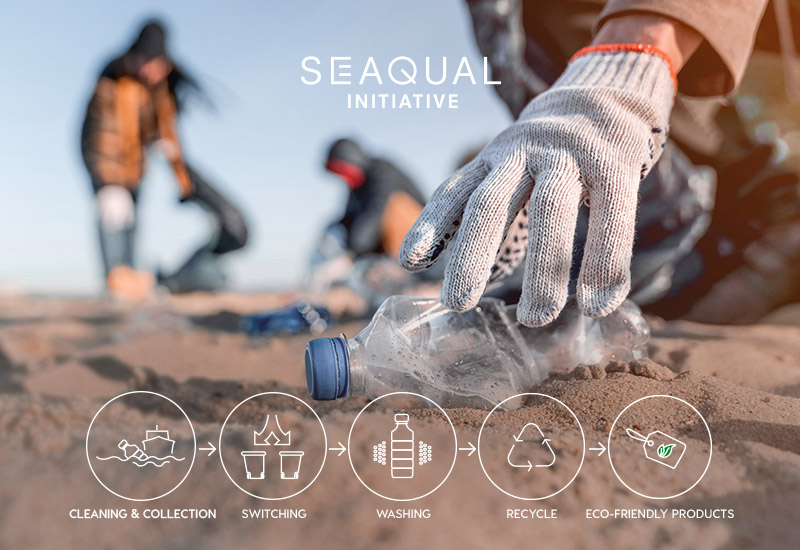 SEAQUAL® INITIATIVE
We have joined the SEAQUAL® INITIATIVE project, a unique collaborative community that fights plastic pollution through ocean remediation. Marine plastic waste is collected by cleanup programs and recycled to make SEAQUAL® YARN.
Our OCEAN set is made with this high performance yarn and is perfect for activewear. Its main features are: perfect fit, quick drying, bi-elasticity, softness and extra comfort.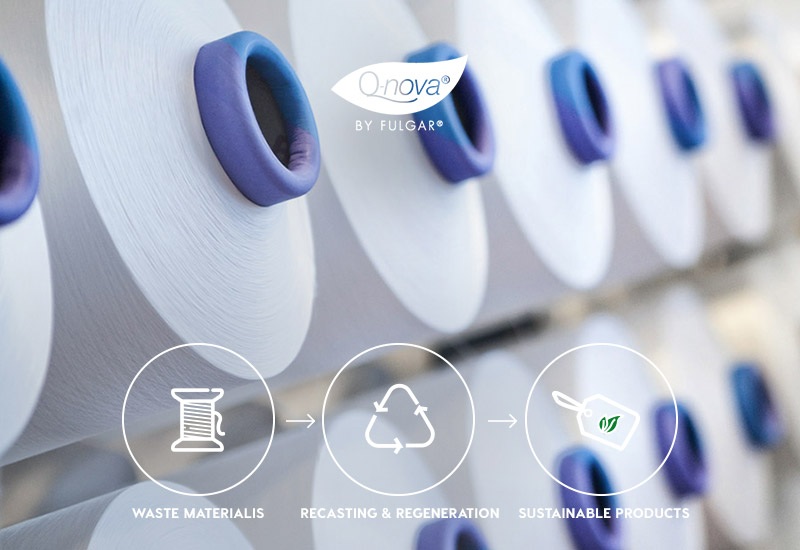 Q-NOVA® BY FULGAR
Textile companies are increasingly sensitive to the issue of sustainability through production processes characterized by low energy consumption and a strong focus on recycling.
With this in mind, for the EARTH sets we have chosen a fabric produced with Q-Nova®, an innovative Italian yarn obtained by reusing textile production waste regenerated through a mechanical process that does not use chemical materials and which limits CO2 emissions and consumption of water.

Together we can help preserve our planet.
Choose YOGAGO sustainable activewear!